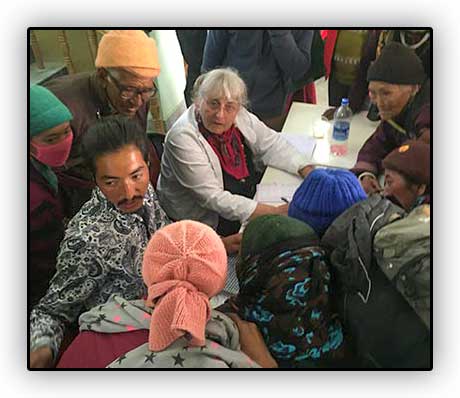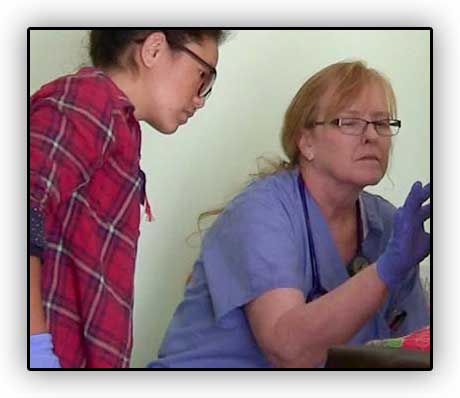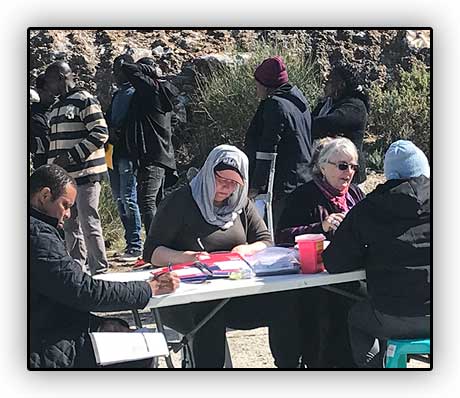 Mission Statement:
"Hands On Global serves disadvantaged, underserved and displaced people hand-to-hand and heart-to-heart by providing medical support."
Working collaboratively with underserved and refugee communities, Hands on Global Inc, primarily provides basic healthcare. We believe access to good healthcare is a human right. Our current projects are in remote underserved areas and refugee camps.The conditions are challenging and bring our team face to face with unexpected and difficult challenges. We confer with the local community and existing NGO's in the field for direction and collaboration. Our teams are persevering, flexible,  dedicated  and creative in problem solving.
We believe everyone can contribute and everyone can make a difference.
HOGI teams have come to understand that though our primary projects are focused on healthcare by providing medical camps, these projects involve a comprehensive approach for success. Our model of community collaboration can involve us in infrastructure, social services, people's  empowerment, education, economic development as well as healthcare.

Valerie Hellermann
Executive Director
Working to build a stronger, healthier, equitable and peaceful global community has been a lifetime goal. Valerie spent over ten years as the Project Manager for the Tibetan Children's Education Foundation, a Montana based non-profit. During her tenure, she initiated and managed nutrition, health, education, clean water and solar heating projects throughout project sites in India.  Valerie organized and led participatory service trips to implement and support these projects while engaging interested westerners.
As a former nurse, Valerie has turned her attention to projects addressing access to basic healthcare both nationally and internationally. At the request of the Dalai Lama and with Hands On Global Inc., Valerie organizes the yearly Zanskar Medical Camp working in collaboration with the Zanskar Health Committee in Northern India.
Valerie lives in Montana with her husband Norman, 4 adult children and 2 senior dogs. In her spare time she dabbles in ceramics and painting.

Dave Anderson
Board President
Dave is a retired United Methodist pastor who served churches in New England, West Ohio and Montana for over forty years.   He also taught undergraduate courses in history and world religions at several colleges and universities.  Dave holds graduate degrees from Boston University, Harvard University and a PhD from Bowling Green State University in Ohio.
Dave has helped to lead service and educational trips to such diverse places as the Kerala (South India). Vietnam (service trip for military veterans), Clement Town Tibetan Colony (North India) and to the Blackfeet nation in Montana.  He currently lives in Helena, Montana with his wife Mary, a clinical psychologist in private practice.  They are parents to three adult children and eight grandchildren. Dave is committed to the mission and work of Hands On Global, Inc.

Tama Adelman
Policy & Ethics Manager
Tama, a retired RN, yoga teacher and health educator, has extensive experience setting up Urgent Care Centers. She brings her expertise of "good practice" and holds us all to WHO standards. She oversees the projects budgets, recruiting and works closely with Valerie to set up all logistics for the trips.
Tama spends her retirement time travelling the world, always with an eye for volunteering both home and abroad.

Judy Paton
Board Member
Judy Paton moved to Montana from Virginia almost 20 years ago and has never looked back. She embraces her community here and with her husband Dave has been an active volunteer at The Tibetan Children's Education Foundation and Montana Wild a wildlife rehabilitation center. She currently cares for orphan and sub-adult bears prior to their reintroduction into the wild.
Judy is passionate about art, nature and food. She is excited to be on the board of Hands On Global and looks forward to the many diverse volunteer and service opportunities this organization provides.

Leslie Gibbs
Board Member
Leslie Gibbs is a Family and Emergency Nurse Practitioner with a background in trauma, critical care, and refugee health.  She is currently working as Lead Nurse Practitioner in a very busy ER and newly launched Observation Unit at Indiana University Hospital. She is preparing to begin doctoral studies in global public health.
Leslie speaks Spanish and is working on her Arabic, which has come in handy volunteering in humanitarian work on 5 continents including 4 trips with Hands On Global, and has a passion for refugee health in particular.

Dick Weaver
Board Member
As a retired minister in the United Church of Christ, 
Dick
 comes with a broad range of experience: minister, camp manager, bus driver, massage practitioner, writer, amateur baker, and a few other things. He believes strongly in the Hands On Global mission and is looking forward both to service trips and helping the organization thrive.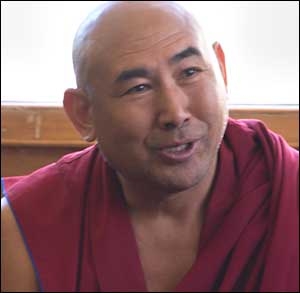 Geshe Yonten
Buddhist Monk & Senior Member of the Zanskar Health Committee
Geshe la is deeply involved with the preservation, modernization, education and medical needs of the Zanskar community. He is the primary advisor to Hands On Global Inc. It was Geshe la who initially brought our attention to the medical needs of the community and introduced us to the Dalai Lama.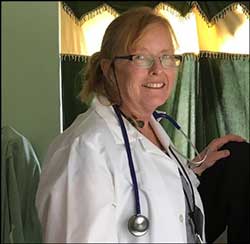 Dr. Robyn Alley-Hay
A retired OB-GYN physician, Dr. Robyn began the Zanskar Women's Health Service providing cervical cancer screening and pre and peri-natal care. She teaches local healthcare workers extensively on women's health issues and screenings hoping that one day they will be able to take over the work when we are not in the region.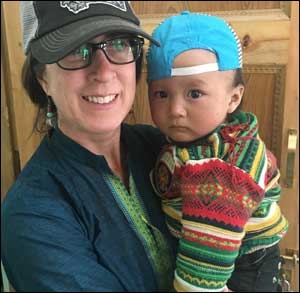 Mel Koontz
Referral  Coordinator
Mel Koontz is currently a 2nd grade teacher, cross-country coach, and yoga instructor in Valdez, Alaska. Mel believes in protecting and sustaining cultures around the world. Mel is passionate about the Tibetan Buddhist culture and admires their focus on kindness and equality for all beings.  Being a part of Hands on Global Zanskar Project allows her to work with this humble and gracious population.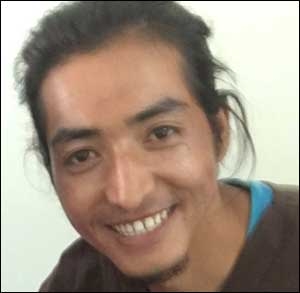 Lobzang Wangtak
Zanskar Logistic Coordinator & Chief Translator
Lobzang is our "boots on the ground." College educated, Lobsang is a native to Padum and well versed in Buddhist culture and philosophy. He coordinates the translators and the complicated logistics of delivery of medical supplies, village outreach, patient advocacy and local activities of the medical team.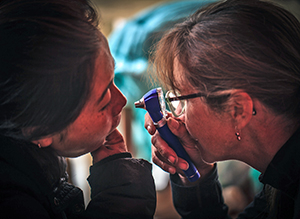 Paula Thiede
Vision Program Coordinator

Paula, an RN, has been involved with volunteer medical work in India for 7 years. She instituted health assessment and intervention programs for children through Tibetan Children's Foundation. Paula was a member of the initial Zanskar assessment team in 2014. She continues to be involved with teaching healthcare workers and providing medical care in Zanskar. She is currently heading the Zanskar VISION program, striving to bring eye care to the region.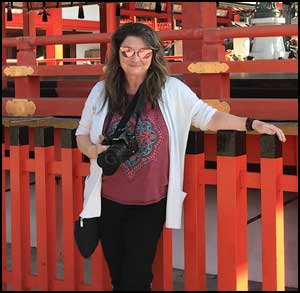 Barbara Schwartz
Social Media & Webmaster

Barbara has been a graphic designer, photographer and webmaster for most of her career. She graduated with a BS in Japanese and then earned her MSFS (Masters of Science in the Foreign Service) from Georgetown University. Being part of Hands on Global allows Barbara to combine both of her passions: International Relations and Design as she travels with the group and manages the HOG social media outreach and website.