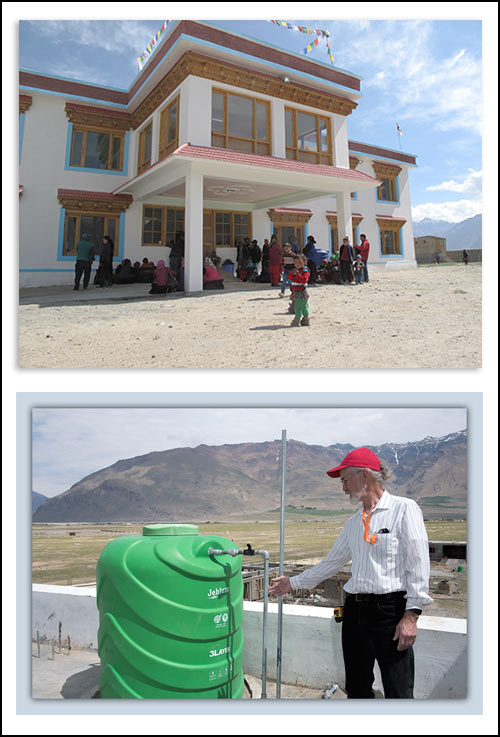 BRINGING HEAT TO ZANSKAR HOSPITAL: ENGINEERS & CONSTRUCTION
In 2015 His Holiness the Dalai Lama funded the construction of the Zanskar Health Clinic in Padum, India to bring western and traditional medicine to treat the villagers residing in the Zanskar Valley, one of the most remote inhabited regions of the world. In this twelve-thousand-foot high Himalayan valley, surrounded by twenty-thousand-foot glacial peaks, the people are isolated from the rest of the world each winter as the temperatures drop to -400 F.  The narrow dirt roads lining the cliffs to Padum are buried in snow. Every year, as the cold settles in and healthcare needs become more critical, the Dalai Lama's hospital must close—it has no heating system.
In June 2017, Hands On Global invited two engineers on their medical mission, brought along to investigate options for heating the hospital facility for year-round operation.  The engineers made their assessment, studied available resources and capacities, and are currently considering the most reliable options to heat the facility using reliable, alternative-energy appliances so the people of Padum can have year-round access to basic health care and medicines.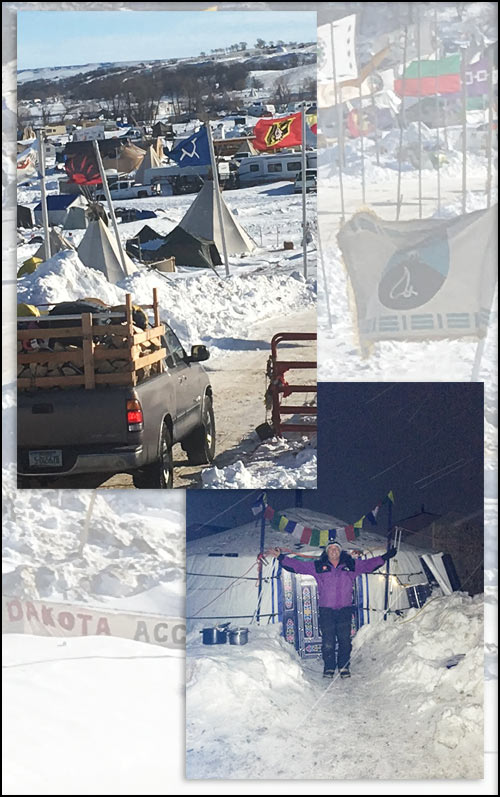 STANDING ROCK, NORTH DAKOTA 2017
In January of 2017, Hands On Global received a request  to provide medical services in North Dakota at the Ocheti Oyate camp, during their months-long dispute with the Dakota Access Pipeline (DAPL) over water and treaty rights.
Hands on Global raised funds for much needed medicines and medical supplies, as well as fresh fruit, dry goods and a cord of wood. Our doctor and nurses worked 12 hour shifts, in a camp with no running water, intermittent off-grid electricity and near-zero temperatures
As many of the tribal patients were leery of allopathic medicine; our staff  worked with herbalists and holistic therapists to provide the best possible care for each individual.
Team members also sorted and organized the massive amounts of medical supplies which had been donated to the camps. They provided firewood and kindling to Lakota elders.
Members of the Hands on Global team returned to Standing Rock in February 2017. In partnership  with Witnesses For Peace, they stood in solidarity with the Water Protectors as their camps were forcefully evacuated and bulldozed.