Southern US Border with Mexico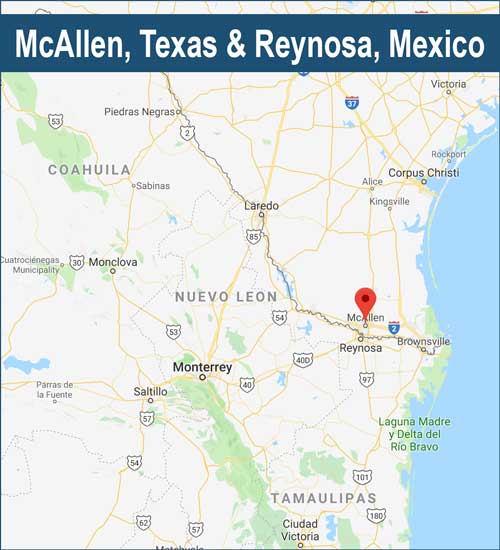 Read our South of the Border Blog
Valerie Hellermann
Homeno one leaves home unlesshome is the mouth of a sharkyou only run for the borderwhen you see the whole city running as wellyour neighbors running faster than youbreath bloody in their throatsthe boy you [...]
Hands on Global has sent 3 teams to McAllen, Texas and Reynosa, Mexico. We work in the medical clinic at the Rio Grande Catholic Charities Refugee Respite Center. There are as many as 400 people a day dropped off from detention centers. They are asylum seekers who have children in their care. The Respite Center supplies meals, showers, clothing, hygiene items, diapers, medical care and assistance with contacting relatives to obtain a bus ticket to their destination cities. ICE requires them to move to their destination within 3 days.
The medical team did morning healthcare clinics in Reynosa, Mexico. It is the location of a small mission respite center for those waiting to cross into the USA and ask for asylum and a place for those who have been deported, have no family and no where to go.  
A Human Rights attorney working on the border keeps us informed of the current situation. We were recently informed the Reynosa Mission is overflowing with over 500 people.
There are people lined up on the streets waiting with no shelter.
The situation is dire for these people. Resources are unobtainable and they are prey to violence and extortion from cartels and gangs.
We are sending another team in January 2020. The situation is always changing with the erratic policy changes. At this point we do not know if people will be deported to Mexico to await their asylum hearings. We know that the mission in Reynosa will need assistance.
JOIN US – Medical providers needed and medical support persons. ESPECIALLY needed: SPANISH SPEAKERS!
Contact Valerie for info on next trip: [email protected]