Come join us for an experience of a lifetime!
Our volunteers are all different ages, have different talents and a variety of skills. We need engineers, nurses, physical therapists, doctors, administative staff, educators, and the list goes on. While on location, volunteers have time to explore local sites, learn about the culture and make friends and memories that last a lifetime.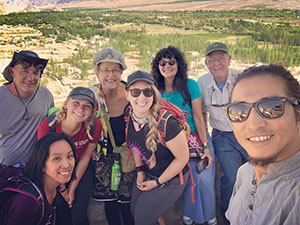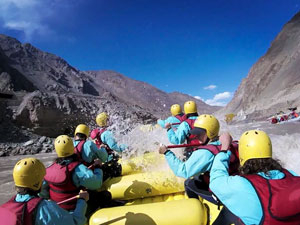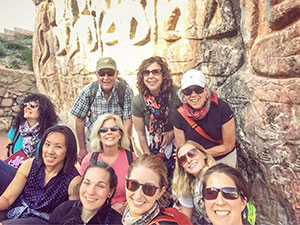 "… about my experience. So, it has been the most wonderful moments, the few days I stayed in Zanskar working with Hands On Global team. It was a great opportunity for me to learn so many things. Be it working with a group of such an amazing and selfless people, for whom humanity was above all man made distinctions, or getting an opportunity to serve the people of Zanskar who are for me an epitome of love and compassion. They really instill in us the belief that perhaps humankind is among the best of the creations of God. Lastly I would like to thank the Hands On Global team for their noble initiatives. I would be happy to be a part of the team in future."
"With my time in India coming to an end I am finding it extremely difficult to put into words how meaningful and empowering this experience has been. I began this journey hoping to help the people of Zanskar any way I possibly could, in the end though I ended up taking away more from these beautiful, resilient, compassionate, and caring people than I could ever give in return. I will be forever grateful for what this amazing culture has taught me and I hope to return soon."
"Another successful medical camp in Padum, Zanskar. This year we teamed up with a great group of Brazilian doctors. Patients still come to see the magic of the ultrasound machine. Some need help beyond our resources and we do what we can to find them the help they need. Others just want to be touched and cared for. Their appreciation was shown through donated eggs and butter to our hotel. Zanskaris are the most generous and humble people, they would give you the shirt off their back and walk away smiling."
***Due to the COVID-19 pandemic, our 2020 and 2021 Zanskar trips were cancelled. We will use this year to plan more comprehensive programs for Zanskar.
Our plan is to return June 2022.

---
2022 Volunteer Opportunity:
Medical Camp in Zanskar, India
June 7 – July 7 2022
Interested in volunteering? We need all kinds of skills both medical and non-medical volunteers. Physicians, NP, PA, Nurses, PT, Massage Therapists, Acupuncturists, EMT's & medical assistants.
The makeup of each camp is unique and the services provided to patients are defined in part by the makeup of the team.Non-medical staff fill important roles in the medical camp and are involved in hands-on care of patients every day. This includes: scribing, assisting providers, teaching health education; taking patient's vital signs, assisting in the triage process, assisting in pharmacy and directing patients from area to area.
We also need engineers and construction workers to work on bringing heat to the hospital.
Hands On Global makes all arrangements for volunteers, including transportation, lodging and a minimum of 2 meals per day. Medical Camp hours are generally 9 – 3 p.m. with a lunch break. After work, excursions throughout the Zanskar Valley are arranged several times a week. This is all included in the cost of participation.
Keep in mind Zanskar is a remote, isolated area of India. Travel in and out of the area takes 2 long days. Day 2 is a journey through the mountains on a dirt road in an SUV with no services available. The scenery is breathtakingly magnificent. It feels like a journey to the edge of existence.
In Zanskar the team is housed in a simple, clean guesthouse with solar hot water and fairly reliable power. Meals are simple and prepared fresh daily. Phone service and internet are unreliable. The people – friendly, compassionate and grateful.
contact: [email protected]